Winter
You can reach the ski area Reinswald by a shuttle bus leaving directly in front of the hotel.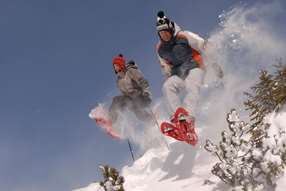 The ski resort lies only 7 kilometres from the hotel, offering visitors over 14 kilometres of slopes. Active vacationers find the winters in Sarntal especially sensational. The ski-resort Reinswald is in fact a paradise for friends of snow sports. The resort is particularly family-friendly as it is relatively small, but nonetheless filled with possibilities. Reinswald is connected to the Ski-arena Ortler allowing snowboarding, skiing or sledding, on one of South Tyrol's longest toboggan runs.
Also offside the slopes, there is a lot to discover. Try snowshoeing across the woods and climbing up to the mountain cabins, or cross-country skiing on the snowy tracks of "Pensertal"in the hinterlands of Sarntal. Or simply enjoy a walk through the idyllic nature.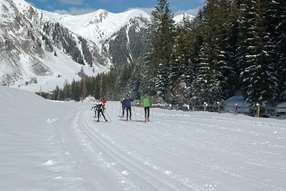 Winter in Sarntal is characterised by ancient traditions and customs. On weekends before Christmas time, the so-called "Sarner Alpenadvent" is organised. The most silent time of the year, enchants visitors of Sarntal with over 20 festively decorated market stands offering local, traditional and home-made produce and delicacies.
On Thursday evenings before Christmas time, the "Klöckeleabende" are held to chase away evil spirits: Masked men walk from house to house and chant traditional songs, the so-called "Klöckellied" and "Dankeslied", for which they are awarded gifts such as "Speck", bacon, sausage, bread, wine...
Find out more on the website: www.reinswald.com.